1978 Dodge Aspen Super Coupe. This was a one-year only option on the Aspen and the Volare.
1-of-531 made and just 1-of-41 with T-tops. I am the 3rd owner, owned since 1988. I knew
both of the previous owners for years. In fact, I was an usher for owner #1 (Glen) at his wedding
in the early '80s. Owner #2 (Jerry) was my Best Man at my first wedding.
It is mostly stock but has a shift kit, a fresh set of ceramic-coated TTI headers, Mopar
Performance cam, aluminum intake, Edelbrock carb and a few other minor things. Body color is
correct on the hood, front of the roof, fender tops, etc as semi-gloss black. The rest of the
body should be a medium brown metallic. It was painted solid gloss black when the car was only
a year old by the original owner and he removed all of the original stripes. In 1988, Jerry
repainted it and put the OEM stripes back on.
As a heavy car with all the original flares and spoilers and 15" x 8" wheels, performance is less
than stellar but very good for 1978. It normally runs a 15.8 @ 88 MPH quarter mile these days.
I also swapped out the rear end for an old B-body 8 3/4 with a 3.73 SureGrip.

For the riceboys, that is not a "body kit", those are original OEM Chrysler flares and
front/rear spoilers. They are part of the Super Coupe option package and have always been there.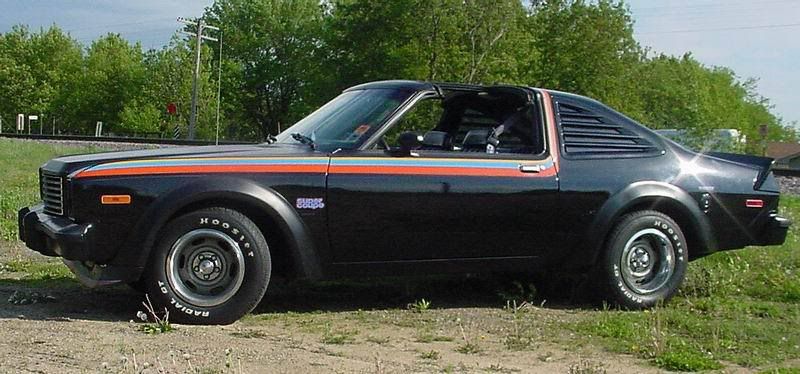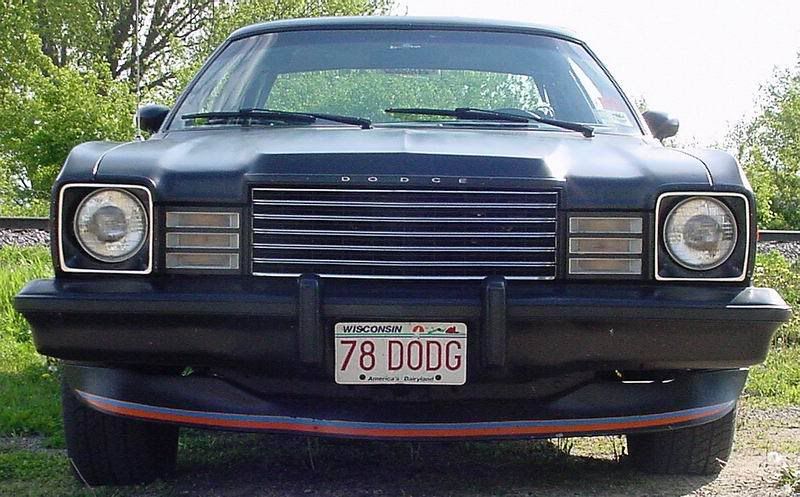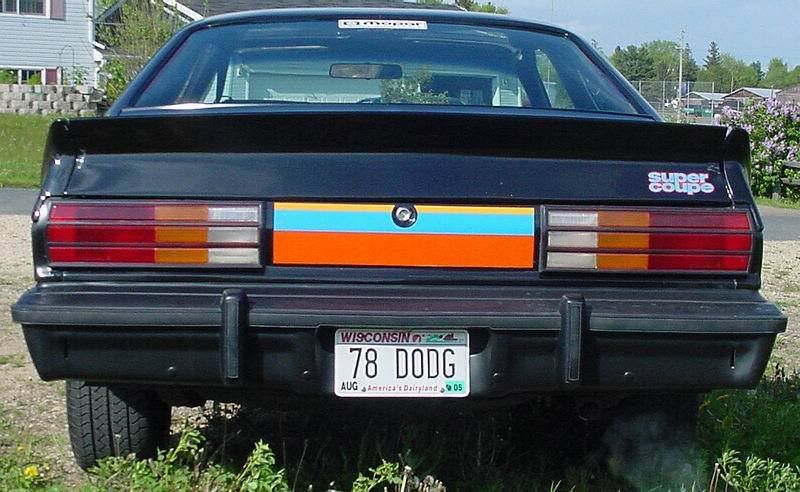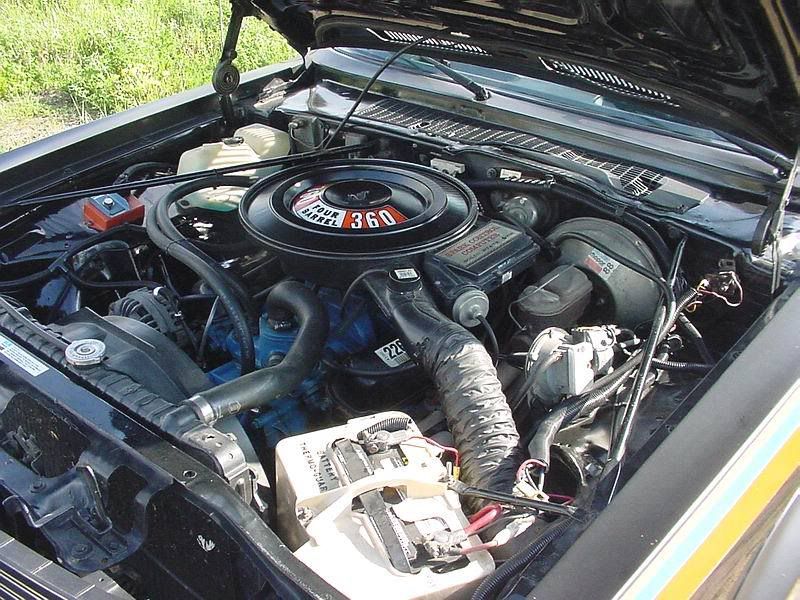 This is a scan of an advertisement from a magazine in the spring of 1978: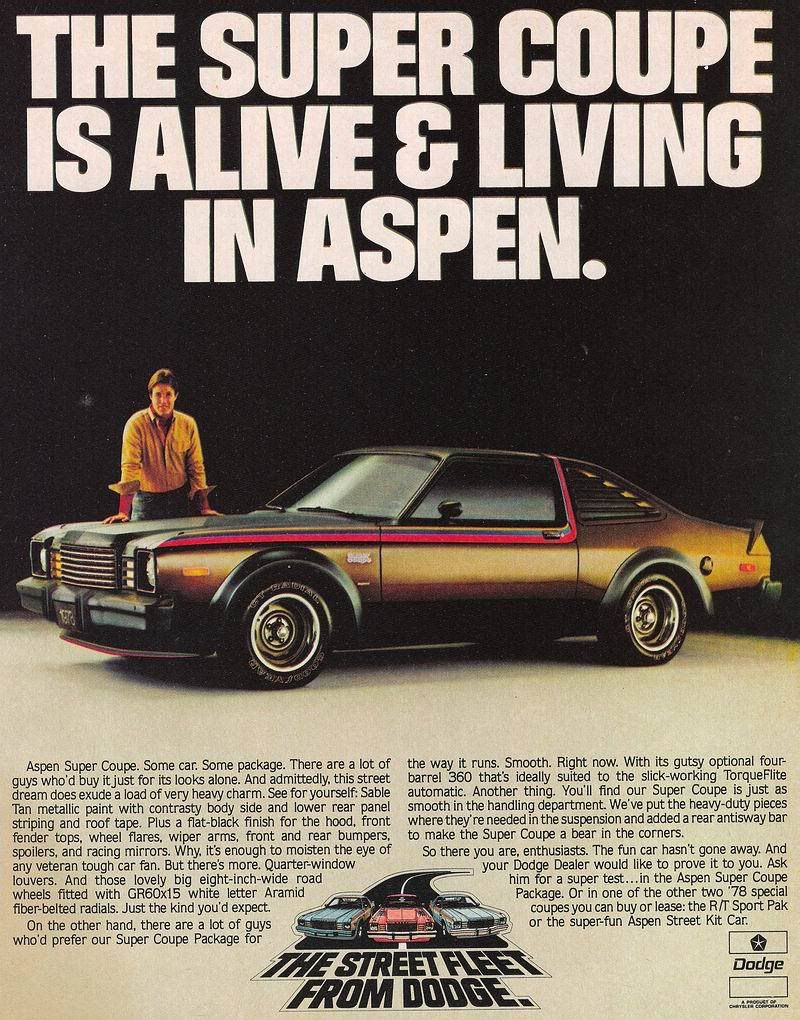 Old picture from about 1984 when Jerry owned the car. Not knowing any better, we put
about 35,000 miles on it that summer..... I'd sure love to have all those miles back!
News! 5-28-06. After many years of looking for and finding the occasional original Goodyear GT
Radial GR60-15, I finally worked out a deal for a full set of them. They were everything that
Tommy said they were and more. Might have 5000 miles on them! I mounted them up on my extra set
of wheels right away and just in time for the Mopars in the Park June 3rd and 4th.